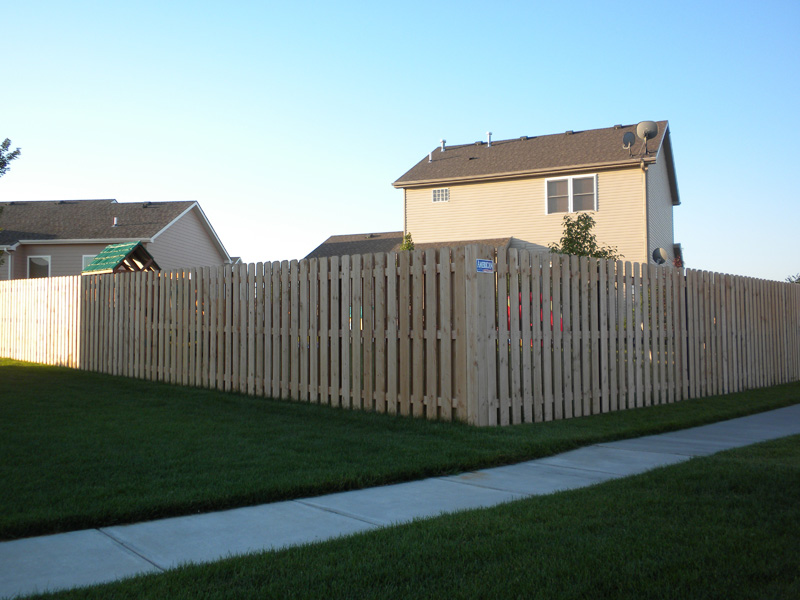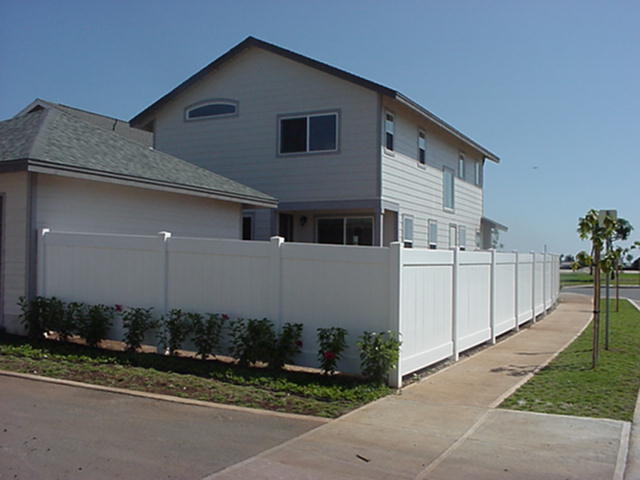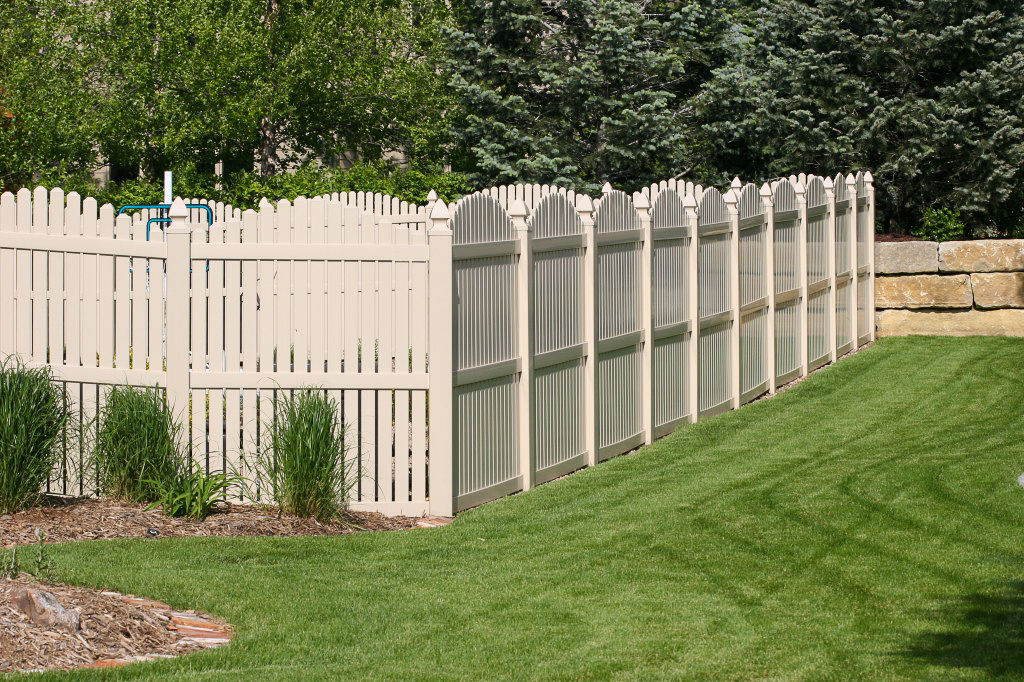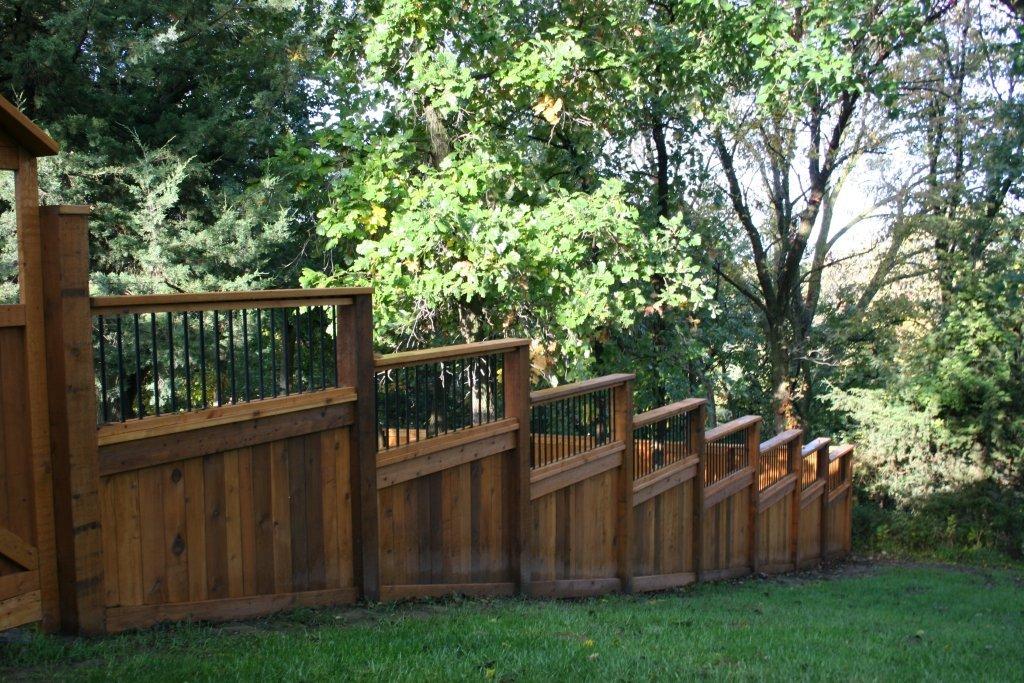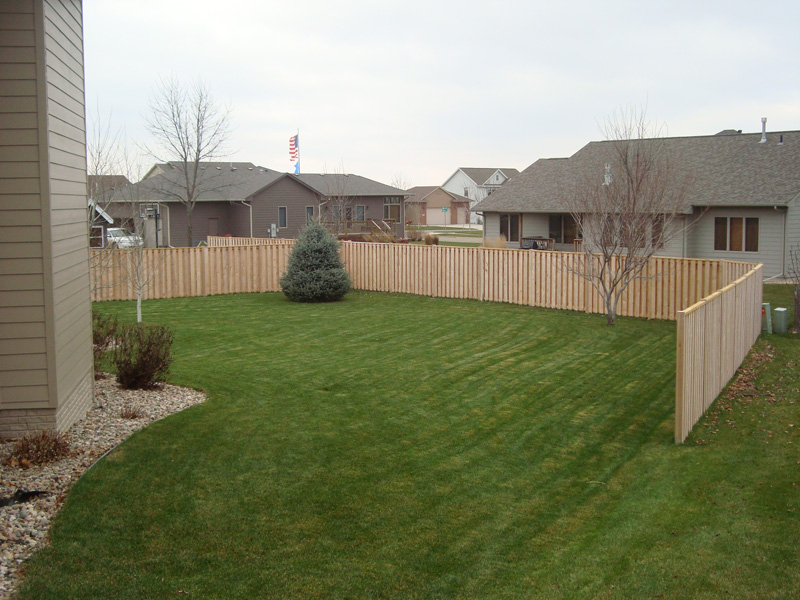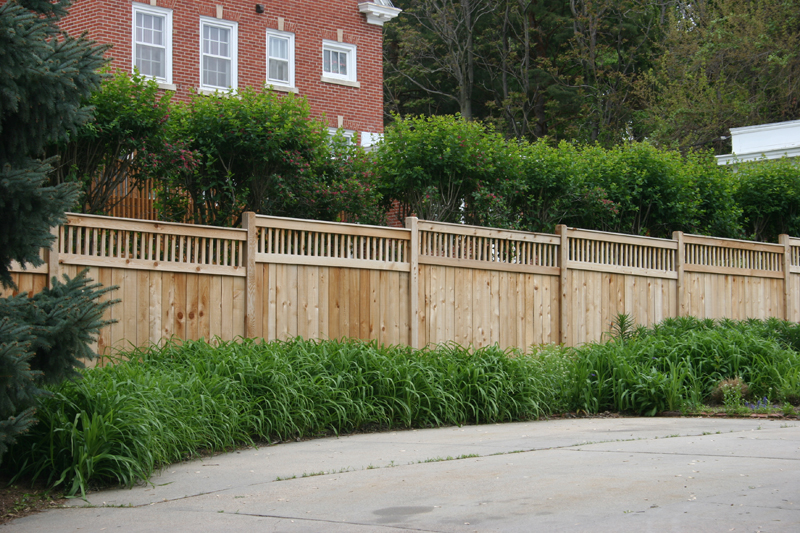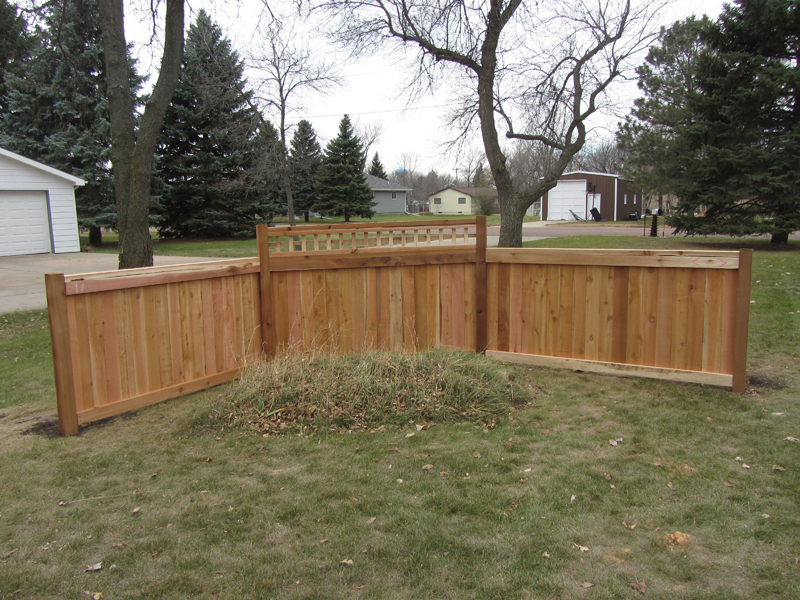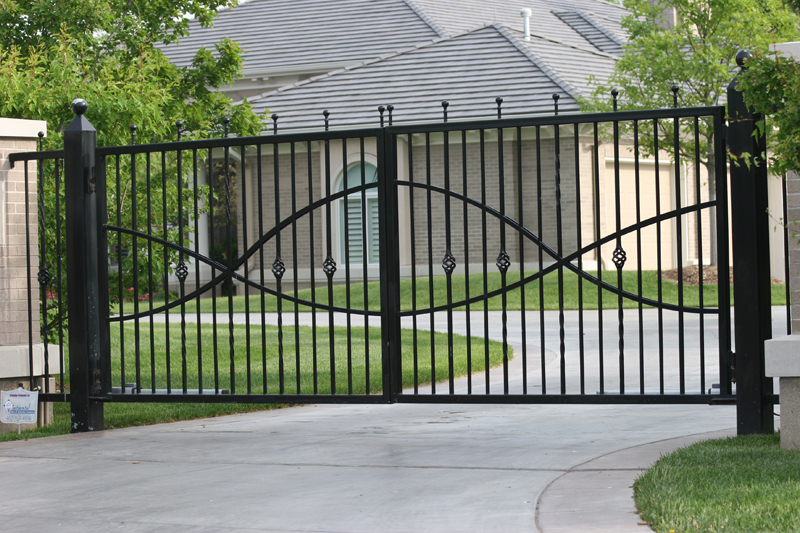 American Fence Company Sioux City, Iowa - Vinyl Fencing, Solid Privacy (611)
American Fence Company Sioux City, Iowa - Vinyl Fencing, 6' overscallop picket tan 554
MountainMajestic_TheAmericanFenceCompany
American Fence Company Sioux City, Iowa - Wood Fencing, Cedar Shadow Box AFC, SD
American Fence Company Sioux City, Iowa - Wood Fencing, 1063 Custom Solid with Accent Top
American Fence Company Sioux City, Iowa - Wood Fencing, Decorative Cedar Privacy with Picket Accent AFC, SD
American Fence Company Sioux City, Iowa - Custom Gates, 1307 Estate gate with Jesus fish
Residential Fencing Solutions for Sioux City, IA
When it comes to fence contractors in Sioux City and the surrounding communities, you need not look further than American Fence Company! As the leading fence experts not only locally but in the entire Midwest, we specialize in top-quality fence options in vinyl, wood, chain link, and ornamental steel. Our services include fence repair and maintenance in addition to design, fabrication, and installation.
American Fence Company of Sioux City manages eleven warehouses across the Midwest, with more than 100,000 square feet of material between them. All of this material is available to our teams of certified industry experts, who've received extensive training on how to build the best residential fences on the market.
Whether you're a contractor or a DIY fence builder seeking top-quality materials for your project, American Fence Company has everything you need in our bountiful inventory. Our materials are available wholesale to the public, and our knowledgeable staff is here to help determine what and how many materials are needed to build your fence. Place the order, pick up the stock from our facility, and take them with you.
Homeowners' Needs Come First
Having installed residential fence panels in Sioux City for 55+ years, we understand the importance of delivering a fence that matches the homeowner's needs and specifications. We recognize that when you Googled "fence companies near me," you were searching for a contractor with experienced, certified staff prioritizing efficiency and customer satisfaction. In our many decades in the business, we've listened carefully to clients' feedback and developed a system to ensure stress-free communication.
Trust throughout the process
Googling "fence companies in Sioux City" turned up a bunch of results — so why go with us? Any fence contractor can build a fence, but our staff goes the extra mile in developing trust with clients. The process begins with a representative visiting your home for a one-on-one meeting. After listening to you describe your vision — what you want of your fence — they'll walk the yard and take measurements. In addition to delivering a price, we'll also maintain consistent communication. A detailed drawing of the fence will be provided (demonstrating all critical dimensions) as well as a detailed checklist outlining the fence installation process. American Fence Company of Sioux City collaborates with you to provide professional property surveys as well as important things to note such as sprinkler insurance. During the summer, schedules become busy for both company and client, but we'll keep you informed every step of the way. You will know when there's an update on staking the yard, utility locates, setting posts, installing panels, etc.
Top of the line fence materials
As the #1 fence company in Sioux City, we don't settle for generic, flimsy materials akin to what's available at the big box stores. Our 55+ years in the business have earned us a significant amount of buying power and lasting relations with prestigious vendors around the world. Purchasing materials in hundreds of truckloads and train carloads, we have an inventory massive enough to accommodate any project.
Peace of mind
A professionally installed fence is designed to last and last. However, follow-up maintenance is occasionally required — after a really bad storm, for instance. American Fence Company of Sioux City stands out from the competition in that we also offer fence repair service. Even if we were not the ones who originally installed your fence, our staff is thoroughly trained to handle fence repair jobs of all kinds.