AMERICAN PLAYGROUND COMPANY
The American Playground Company in Sioux City, IA is the premier playground and recreational equipment contractor in the Midwest. We are equipped to tackle every playground project, no matter the size: design, installation, upkeep, you name it. With our in-house staff of project planners, playground installers, and inspectors, we can ensure that your playground, park, sporting, or other outdoor recreational area will meet your satisfaction.
The professionals employed by the American Playground Company in Sioux City have been trained to evaluate projects and assist clients in planning their ideal equipment design. Once you have decided which furnishings and structures you want for your Sioux City playground, we provide a site layout so that all components can be seen at once. From here, it can be determined whether the final result will layout as you planned. From here, our team will make small adjustments until it matches your expectations.

Playground Equipment Consultation in Sioux City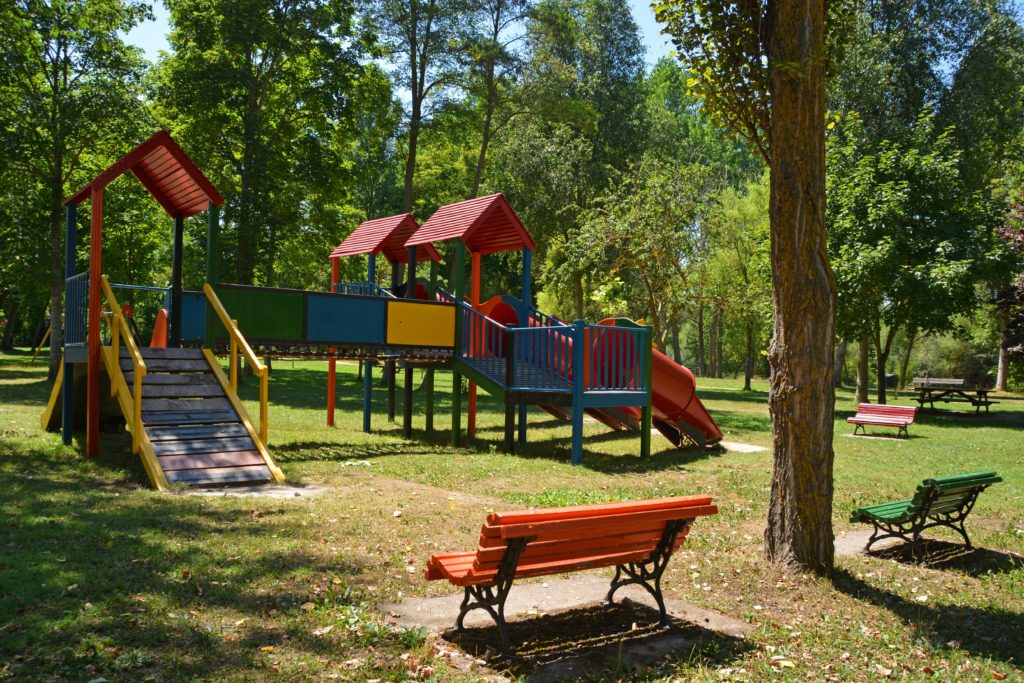 The American Playground Company in Sioux City has access to the various site amenities, playground structures, surfacing and shade structures, and park furnishings, to bring your Sioux City playground dream to life. During our playground equipment consultation, our team of experts will pinpoint specific options. The playground of your dreams will be chosen based on the following criteria:
Projected age range for playground users
Purpose of playground
Preference
Playground capacity
Playground location
Total space for playground
Budget for playground
Sioux CityPlayground Equipment Installation
Installations for all recreational and playground equipment in Sioux City are handled by experienced professionals. Here at American Playground Company, we ensure that the playground installation process is handled with efficiency by giving every aspect of the process close attention. Our team is dedicated to creating enjoyable, safe environments for playtime and recreation. Specializing in in-person or virtual conversations, American Playground Company in Sioux City offers a fully equipped solution, which also includes computer designed equipment, efficient manufacturing, and safe installation. For all of these reasons, we have earned our reputation as the top Sioux City playground contractor.
Sioux City Playground Safety
As is to be expected from the number one Sioux City playground contractor, American Playground Company takes safety very seriously. Of course, not all injuries can be prevented, but we take as many precautions as possible to prevent as many as we can. One method to do so is to have a playground maintenance inspection done by a professional. Our playground inspectors are CPSI-certified, which means they have the most comprehensive training on playground equipment safety.
Inclusive Play
Children of all abilities can learn and play together with the same playground equipment. After all, a playground is inclusive when it removes the barriers of exclusion. They are fun and everyone has fun at them. Sioux City playgrounds are no exception and should be designed as multi-sensory, safe environments for children and families. The inclusive playground sets at American Playground Company in Sioux City promote multi-sensory, integrated funtime with the appropriate physical accommodations.


American Playground Company in Sioux City offers additional resources to help you determine funding for your project. This includes grants, fundraising community builds, and purchasing contracts – all of which can help assist in devising the right budget. This is another priority we have here, which also makes us the number one Sioux City playground contractor.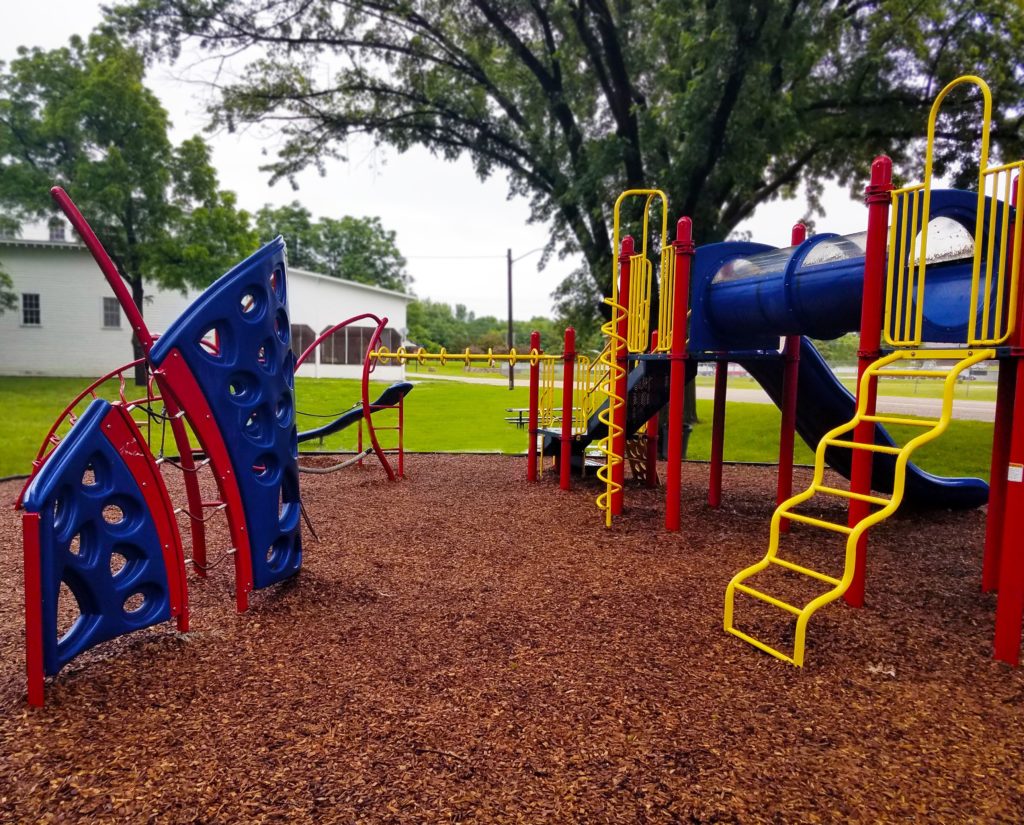 American Playground Company in Sioux City, a division of The AmeriFence Corporation, has access to numerous resources of our parent company. We also have the luxury of combined buying power which makes us very competitive on price but also allows customizations and services not found elsewhere. For all of these reasons, we are worthy of our reputation as the premier Sioux City playground contractor.
American Playground Company's playgrounds, site amenities, shelters and more can be found throughout the Midwest. Our service areas include Sioux Falls, South Dakota; Cedar Rapids, Iowa; Rochester, Minnesota; Kansas City and Wichita, Kansas; Madison, Lincoln and Grand Island Nebraska; Des Moines, Sioux City and Iowa City, Iowa.