American Access Company is a division of American Fence Company. American Access Company installs thousands of automatic gates, gate operators, and access control systems each year. Following expert installation, American Access Company also provides maintenance and repair to automated gates, gate opener operators, and all access control components.
Automated Gate System Installation
Modern gate operators are not able to function completely on their own. Each automatic gate system will require at least five different gate entry control devices for your automatic gate system. A combination of the following products is needed for a complete automated gate system:
Keypads
Proximity readers
Photoeyes
Contact edges
Card readers
Photoelectric through beams
Ground loops and wands
American Access Company provides all of the premier names in the gate opener and access control business, including: LiftMaster, Linear, Doorking and HySecurity. Annually, we work with these major brands to incorporate new products, along with safety and installation training with our already experienced crew.
Automated Gate System Maintenance & Repair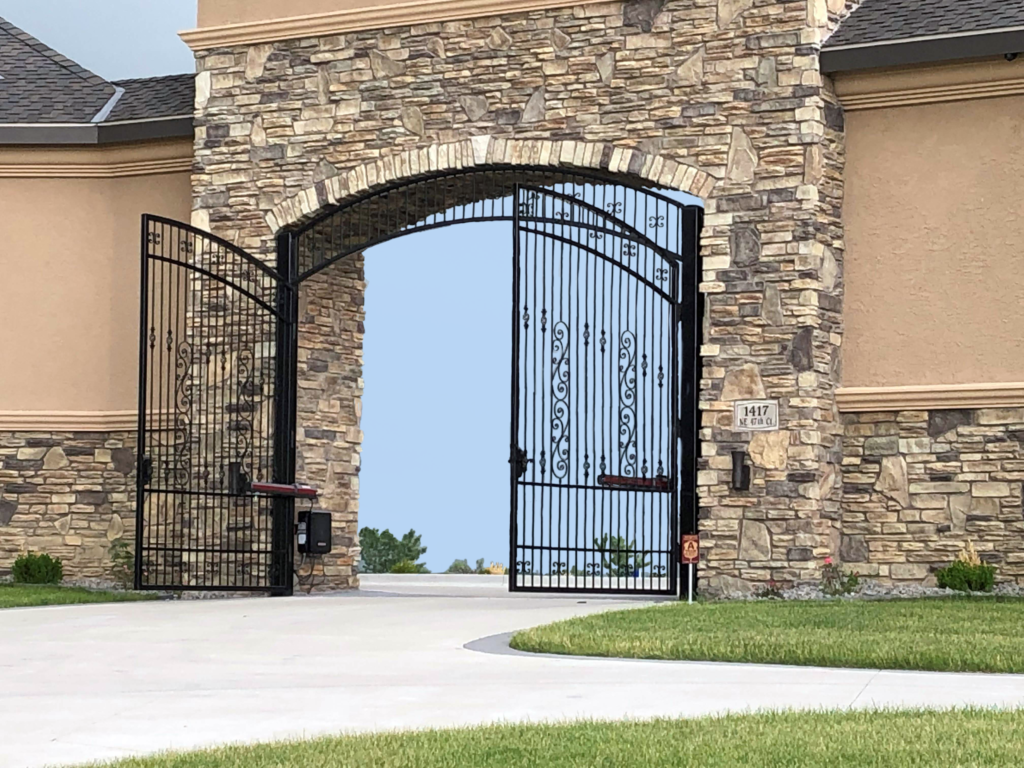 Gate repair is one of the most important services we offer, and we are proud to have such a skilled crew that is more than capable of repairing even the oldest or most obscure electric gate system. To repair these gate operators, you will need a company that has factory trained technicians who understand not only the mechanics but the electronics as well. American Access Company's technicians participate in manufacturer training on the latest equipment each year.
To ensure the long, healthy life of your automatic gate, you need to perform maintenance on it at least once a year. One of the few things that should be done is the gate chain should be cleaned, tensioned and greased. American Access Company provides a complete maintenance and service program through our service agreement or whenever you call. We will conduct an annual compliance check for proper maintenance and safety. Common features we inspect and adjust during these appointments include:
Chain rollers
Chains
Trucks
Guides
All moving components
Automated Gate Operator Replacement
If your gate operator is worn-out, outdated or in need of replacement, American Access Company is prepared to help you upgrade your system and get you a new gate operator system. Today's gate operators require integrated safety devices be in-play before beginning operation. American Access Company's professional staff are knowledgeable not only on today's technology but on older units as well. American Access Company is one of the Midwest's largest installers of complete electric gate systems. In cooperation with our vendor partners, we maintain a large inventory of components you will require to complete your system.
American Access Company has the expertise and know-how to design and install your automatic gate operator system. If you are looking to secure a commercial property or install an attractive estate gate that opens at the push of a button we can help. We are also well versed in all of the latest safety requirements and will help ensure that your automatic gate is a safe one.