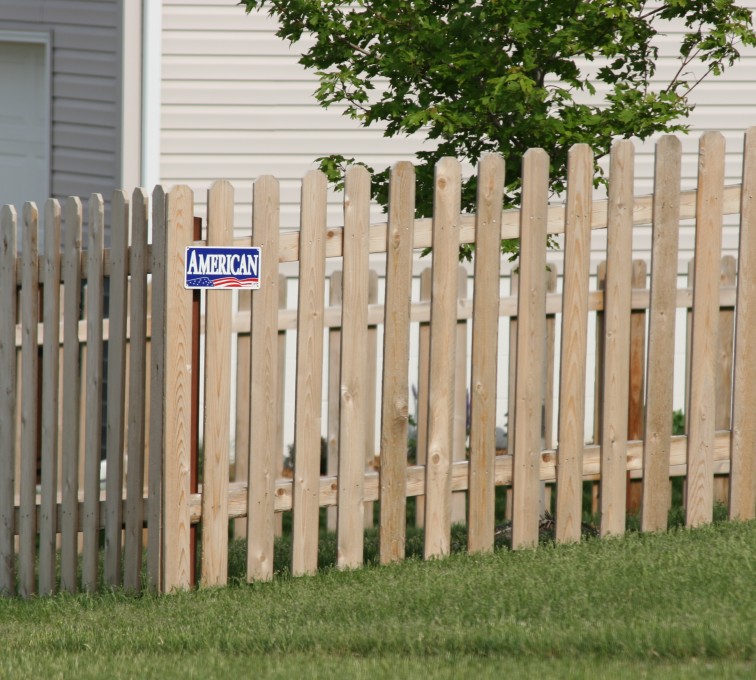 The critical component in building a wood fence is your selection of posts. In the Sioux City market, we have several different types of wood species to choose from. The most widely available from the Sioux City box stores will be the Yellow pine. However, your better fence contractors will offer a White Pine as an alternative to the Southern Yellow Pine.
White pine is a softwood with low density and even grain. White pine maybe more prone to developing vertical cracks called "checks." These checks do not threaten the strength or structural integrity of the wood. These long vertical cracks are the means of the post relieving the pressure from the pressure-treated applied chemical.
Southern Yellow pine is a hardwood with a very high density and uneven grain. Yellow pine also develops checks but is also more prone to bowing and twisting.
All pine posts must be pressure-treated with an ACQ2 treatment to prevent decay, infestation and mold. In the harsh Sioux City winters and hot summers, untreated pine will quickly decay.
What are the advantages of White Pine versus Southern Yellow Pine?
Affordable
White Pine is prone to less twisting and bowing than Yellow Pine.
Almost impenetrable when treated with ACQ2 treatment.
White Pine posts tend to last longer in the Nebraska and Iowa moist soil conditions.
What are the disadvantages of White Pine versus Southern Yellow Pine?
White Pine is more expensive than Yellow Pine.
White Pine will only be available from select quality fence contractors in the Sioux City area.
White Pine tends to crack versus twist. Cracks are fine but if you don't like these.
White Pine and Yellow Pine are similar woods. Pine is the most readily available and lowest cost per board feet material available for wood fence posts. Please just consider what kind of Pine post you want to install in your Sioux City backyard.