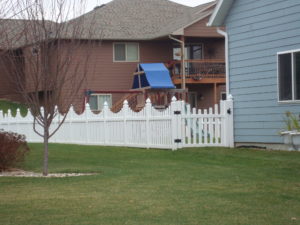 With just two post hole diggers, a wheel barrow and a pickup truck, two Omaha men established American Fence Company over 50 years ago. Over time the company grew and developed with 9 branches servicing 13 states. We did this by boldly negotiating for truckload quantities of material which let us price ourselves lower than the competition. Our newest chapter in our story is our most recent branch opening in Sioux City, Iowa.
With our other branches in Sioux Falls, South Dakota and Des Moines, Iowa, we have been repairing and installing fence in Sioux City for many years. We decided it was time to put a physical location in Sioux City to give customers our highest potential service. Stop in and see us at 4700 South York Street in Sioux City, Iowa and we will help you with your fence material and installation needs.
Fence Installation and Materials for Sioux City and Surrounding Areas
American Fence Company of Sioux City is also servicing all the areas around Sioux City. The new Sioux City branch proudly serves Moville, North Sioux City, Sergeant Bluff, Sloan, Merril, Oto, Whiting, Akron, Anthon, Mapleton, Le Mars, Holstein, Correctionville, Kingsley, Winnebago, Walthill, Emerson, Wakefield, Pender, Macy, Wayne, Martinsburg, Obert, Decatur, Gayville, Vermillion and Elk Point.
Are you interested in fence installation, but you would like an idea of the price beforehand? We proudly offer free quotes for industrial, commercial and residential fence installation. In order to get your free quote, submit an online request or call us at 712-454-7732.